Guangdong Xinle Food Co., Ltd. Won the AEO Advanced Certification Enterprise Certificate
Apr 02,2022 | Do's Farm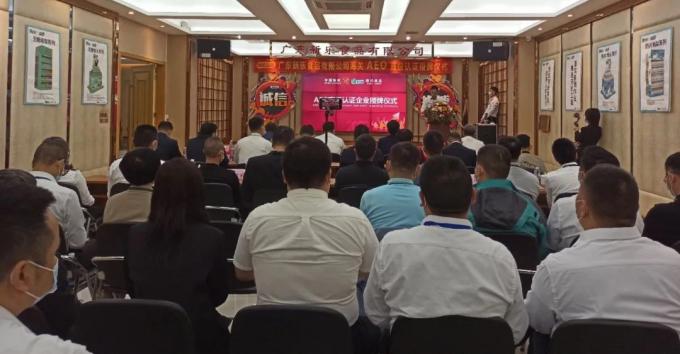 On April 1, 2022, the customs AEO advanced certification ceremony was held at the headquarters of Guangdong Xinle Food Co., Ltd. Chaozhou Customs officially awarded Guangdong Xinle Food Co., Ltd. Customs AEO advanced certification. This is great news for the food industry in our city. Leaders at all levels and relevant departments attach great importance to this.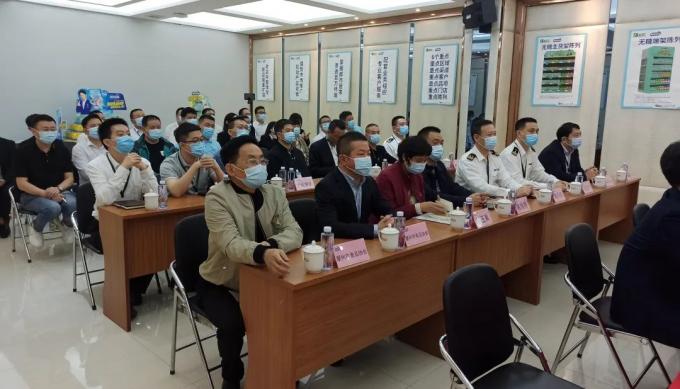 At the awarding ceremony, Chen Xiaoming, director of Chaozhou Customs, and Li Yipeng, deputy director of Chaozhou Commerce Bureau, congratulated Guangdong Xinle Food Co., Ltd. for passing the customs AEO advanced certification. Timely reflect the problems encountered in the foreign trade work of enterprises, continuously improve the level of service enterprises, and make due contributions to the promotion of local economic development.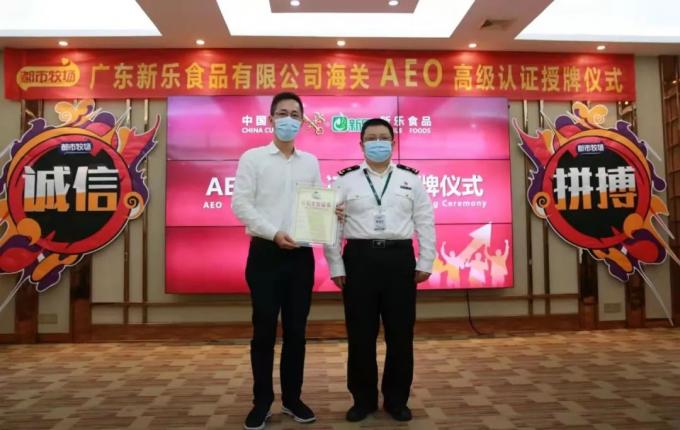 AEO certification is an important support to ensure that the entire trade system can be improved. It is the certification and recognition of enterprises with good credit status, law-abiding and safety management by the customs, and is a "green passport" for global trade. Enterprises that have passed the certification can not only enjoy various convenient and preferential measures for customs clearance, but also enjoy dozens of joint incentives and support measures from multiple departments, such as land approval, talent incentives, government funding support, bank interest rate support, etc.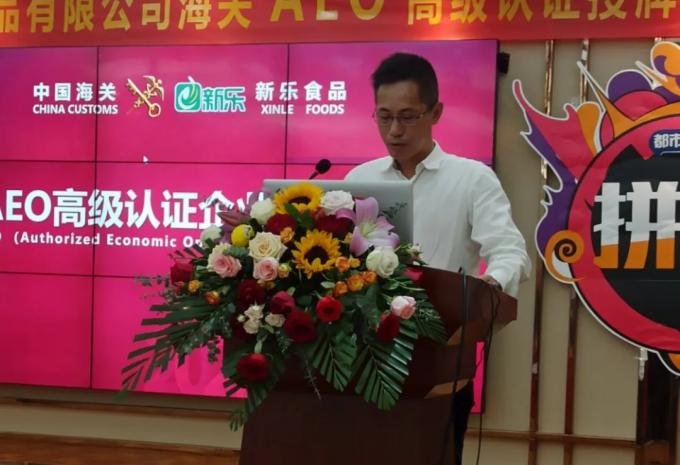 At the awarding ceremony, Wang Dianlie, general manager of Guangdong Xinle Food Co., Ltd., first thanked the leaders of the city and the customs department for their strong support to the company, and gave a brief introduction to the company's development. He emphasized that the company will further strictly follow the requirements of the customs, continue to strengthen management, act in accordance with the law, operate with integrity, and make good use of the "golden signboard" of AEO advanced certification, so as to enhance the competitiveness and influence of the company in the international market.
Comment