Candy Market Analysis and Future Trend Forecast
Nov 12,2022 | DOSFARM
While the candy market is facing fierce internal competition, it also faces external threats from healthcare products.
We recommend candy brands, especially those focused on functional candy, take advantage of candy's stress-reducing properties and promote the naturalness of the product by emphasizing vitamin and mineral content rather than herbal ingredients.
Compared with taking health supplements, 58% of the respondents are more willing to use products in the form of candy to soothe their emotions, indicating that this is the biggest opportunity for candy brands to compete with traditional health products in terms of functionality. Threats to the confectionery market include increased product homogeneity and competition from traditional health supplements in the form of confectionery. As a result, confectionary brands need to be active and innovative in product taste, flavor, and functionality to strike a balance between indulgence and health.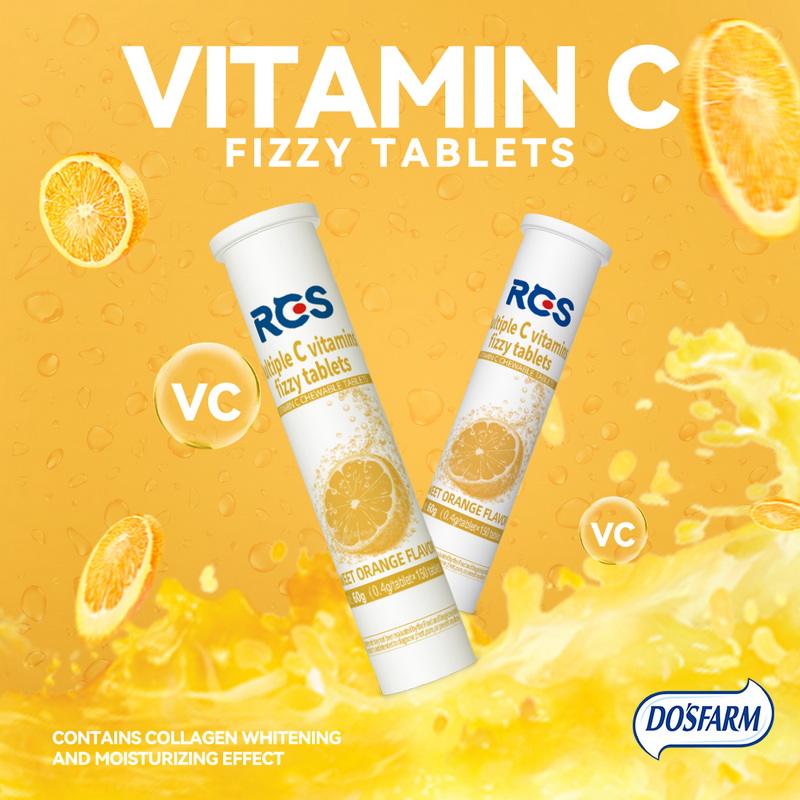 Market Analysis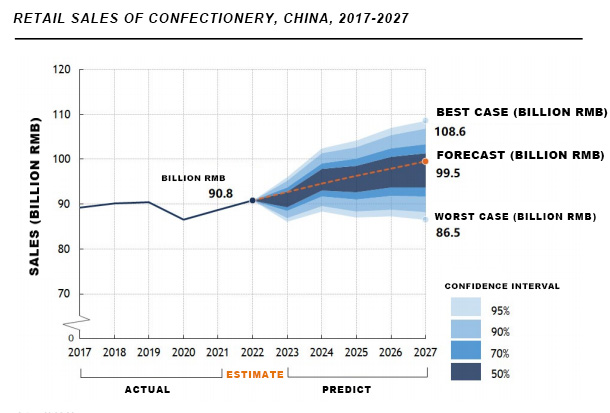 The overall growth was stable, and functional confectionery performed prominently.
While consumers are increasingly conscious about their daily sugar intake, they are still seeking "healthy" features, such as natural ingredients and functional benefits, that sustain the post-pandemic.
Love-era candy market growth.
On the other hand, due to rising production costs and continuous product upgrades, it is estimated that the growth rate of the total sales volume in the retail confectionery market will slow down, reaching 1.64 million tons in 2022 and 1.65 million tons in 2027.
Consumer Analysis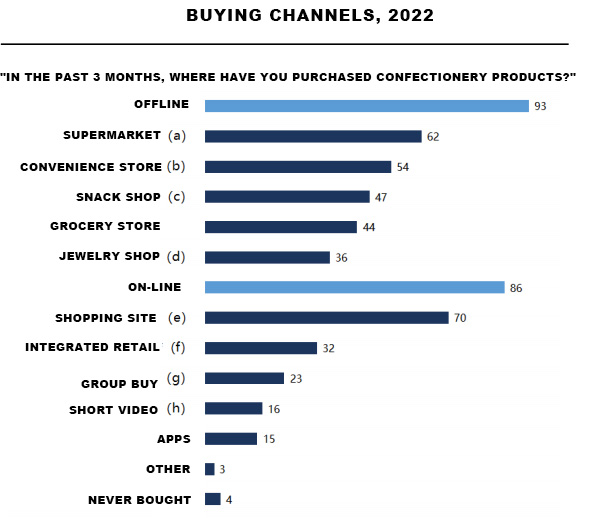 The penetration rate of offline channels has increased.
The penetration rate of online channels has grown rapidly in recent years, especially among the younger generation including Generation Z and the post-90s generation. However, the purchase of candy still relies heavily on offline channels.
Supermarkets/hypermarkets are the preferred channel for consumers (62%), followed by convenience store chains (54%) and specialty snack stores (47%).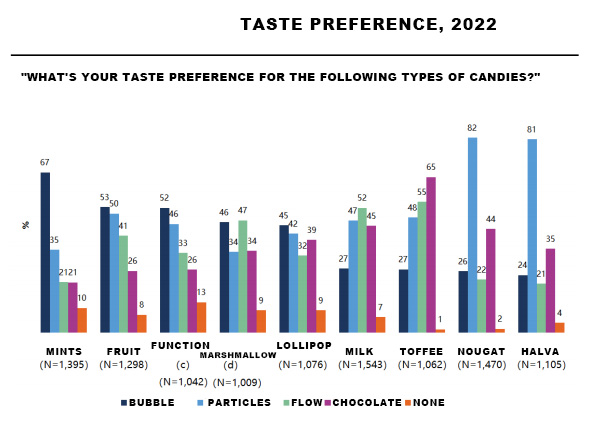 A grainy and bubbly mouthfeel is very popular.
Most respondents expressed a strong interest in all the tastes of the different types of candies listed in the survey. Grainy and bubbly are the most popular.
Specifically, bubbly feel is most popular among mints (67%), fruit candies (53%), and functional candies (52%); unsurprisingly, graininess is among nougat and halva products
The most popular, with more than 80% of respondents showing interest.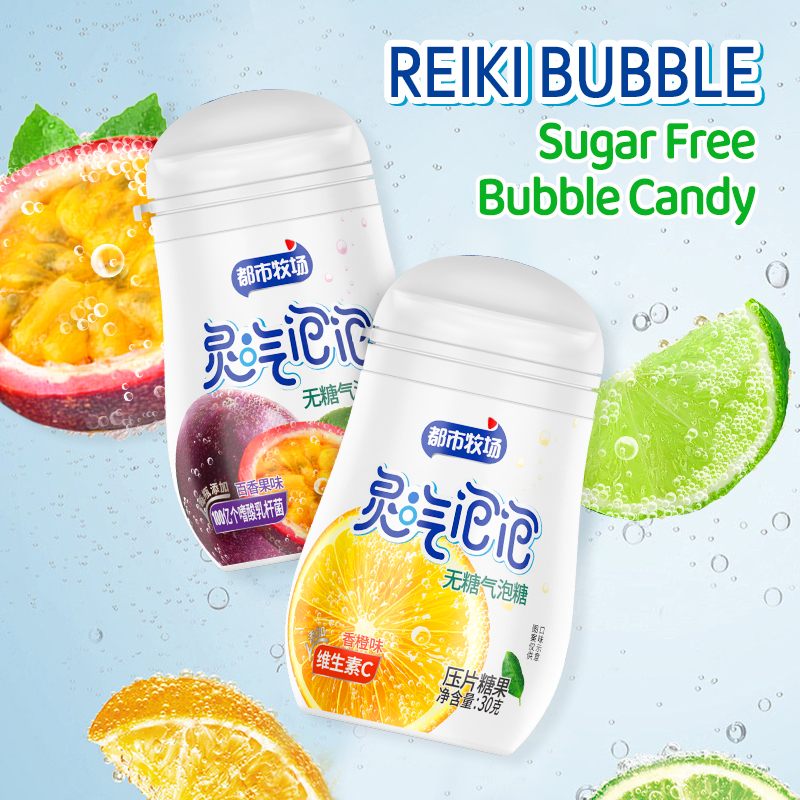 To this end we have developed Fizzy Sugar-free Candy, which has the following features:
1. Effervescent taste
2. Delicious and Nutritious.
3. Supplement with vitamin C.
4. Low customer unit price.
5. Can be used as a snack.
Click the picture above or contact our salesman for more details.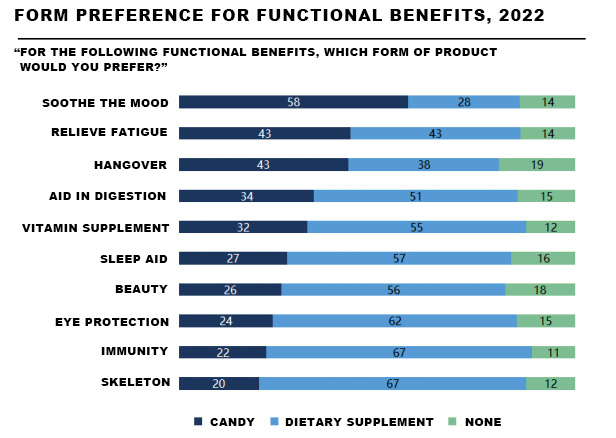 Our sugar-free mint product adopts the center-filled mint process. One candy contains double flavors. One bite has two flavors. It can bring a unique experience to the oral cavity, and can effectively refresh and relieve tension and tension. pressure.
‌Take advantage of decompression and hangover benefits.
Emotional soothing seems to be the most popular effect of candy, with 58% of respondents preferring to eat candy rather than health supplements to soothe their mood; the second is to relieve fatigue, which is eliminated between the ages of 18 and 24.
The most popular among consumers. In addition, 43% of respondents also expressed a preference for hangover products in the form of candy, especially among women.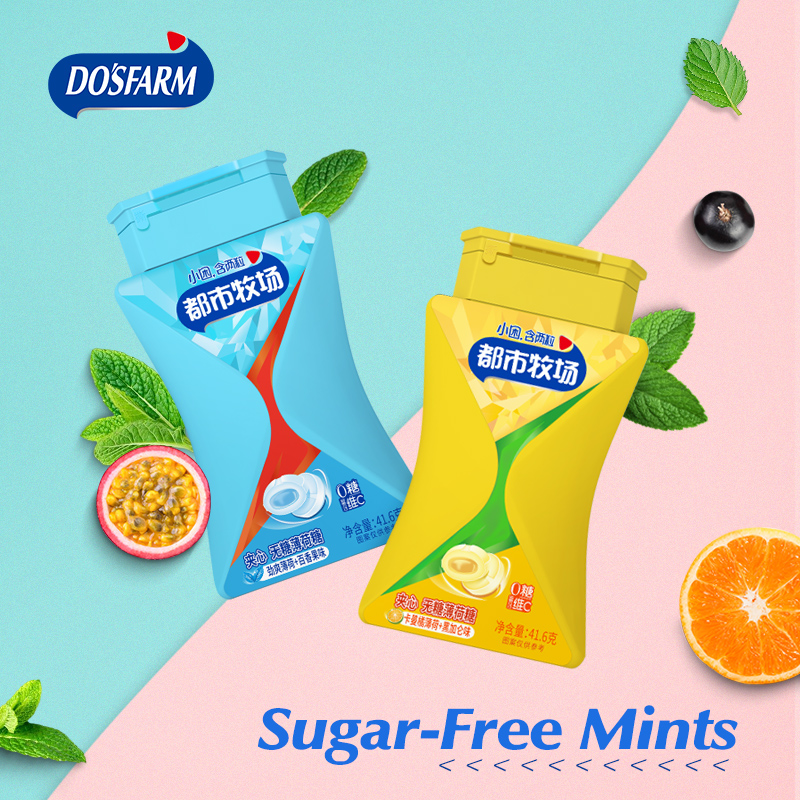 Our sugar-free mint product adopts the center-filled mint process. One candy contains dual flavors. One bite has two flavors. It can bring a unique experience to the oral cavity, and can effectively refresh and relieve tension and pain. pressure.
Market Factors
Consumers increasingly seek healthy diets.
Consumers are increasingly concerned about their sugar intake, with 58% of respondents wanting to reduce their daily sucrose intake. As stated in the "Dietary Guidelines for Chinese Residents (2022)" issued by the Chinese Nutrition Society, two of the eight guidelines for a balanced diet mention specific requirements for "drinking less or no sugar-sweetened beverages". In addition, it is worth mentioning that the principle of "less salt and less oil, sugar control, and alcohol limit" also emphasizes the need to "control the intake of added sugars.
At the same time, consumers are looking for "healthy" features, such as natural ingredients and functional benefits, when shopping for food and beverages. According to consumer data, 59% and 53% of respondents are willing to pay more for confectionary products with natural ingredients and functional benefits, respectively
Growing awareness of oral hygiene.
The number of oral problems mentioned by consumers is increasing compared to previous years. In 2021, 50% of respondents said they had experienced 3 or more oral problems in the past 12 months, higher than
40% in 2019. It shows that consumers have increased awareness of oral problems and are increasingly aware of the importance of maintaining oral health.
The regulation of functional candy still needs to be further improved good.
In February 2021, the State Administration for Market Regulation issued the "Regulations on Available Excipients for Health Food Filing and Their Use (2021 Edition)" and "Health Food Filing Product Formulations and Technical Requirements"
(2021 version)", the gel candy (jelly) has been officially included in the health food filing product dosage form. Although functional candy is currently included in the health food filing, it still needs to obtain the "blue hat" logo to be certified as a health food. There are only a handful of functional candies on the market with the blue cap logo, and products that have not obtained this certification can only be regarded as functional foods rather than healthy foods, despite the addition of various nutritional elements.
New Product Trends
Probiotic and prebiotic claims are on the rise.
Confectionary products fortified with probiotics and prebiotics are on the rise. While probiotics and prebiotics are often used to improve digestion, their use in oral care is also increasingly common, especially in specialty oral care products, with 62% of consumers surveyed wanting
Oral care products fortified with probiotics/prebiotics.
Innovative taste and taste.
Unique textures and novel flavors are important purchasing drivers for candy consumers and are also popular premium features.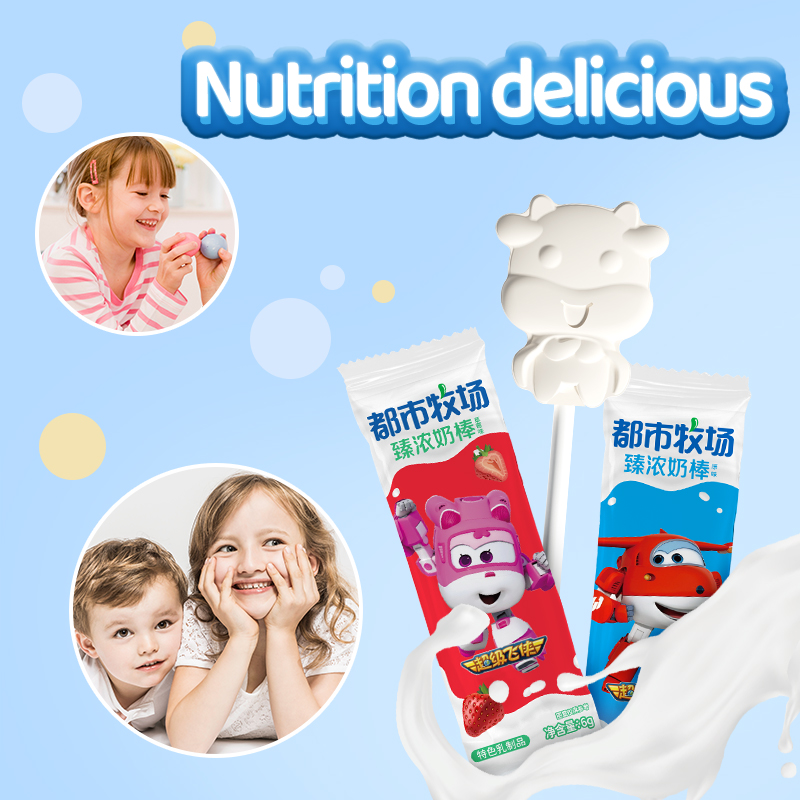 Consumption Penetration
Women and highly educated people are more likely to eat sugar.
Further demographic analysis revealed that women generally showed a stronger preference for all candy forms covered in the survey.
Since emotional and fatigue relief is the most competitive functional benefit of candy over health supplements, functional candy brands can advertise their stress-relieving benefits, especially to highly educated consumers who are more likely to be mental workers.
Targeting Gen Z with Mints.
Across all age groups, consumers aged 18-24 (Gen Z) tend to show a stronger interest in almost all types of candy. However, the biggest difference is in the mints category, where Gen Z's consumption penetration differs by more than 10 percentage points from other groups.
Comment